Jenn's Furry Friends Rescue is a non-profit organization started in June 2012. Our goal is to help unwanted or abused animals.  Once they receive the care they need, we will find loving forever homes for them all!
As a non-profit organization, we strive to be as transparent as possible with our policies and how we operate as a rescue. As such, if you have any questions pertaining to the rescue itself,  please feel free to email us. We are more than happy to clarify or provide additional information wherever possible.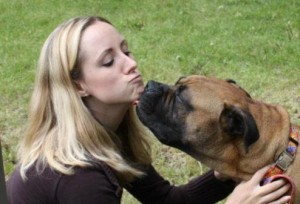 Jenn – Founder
Even when she was a little girl, Jenn was always helping out animals big and small. She fondly recalls bringing home injured birds and helping lost dogs find their owners.
As an adult, she realized there was so much need in the animal rescue community and devoted her free time helping out where she could. This led to becoming assistant director for another rescue before deciding to branch out on her own with help from her friend, Amanda.  During her downtime, Jenn loves spending time with her daughters and heading up to the family cabin.
 We are also assisted by many animal lovers who volunteer countless hours to assist with event coordination, social media updates, adoptions and much more!